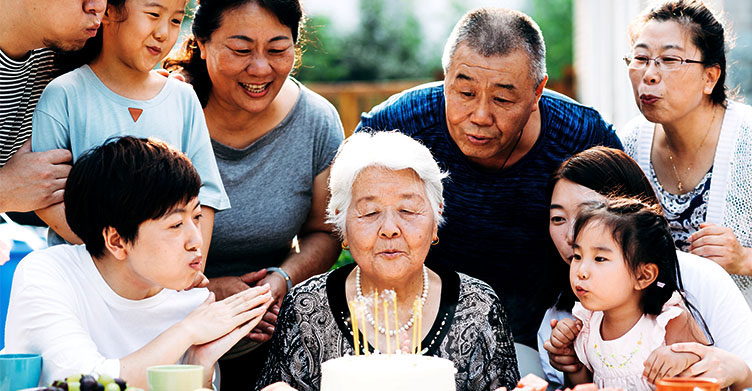 Social and Intergenerational Connectedness
Reducing isolation and loneliness in later life through efforts that strengthen meaningful social bonds, including those that span generations
In light of the detrimental effects of COVID-19, now more than ever, the ability to maintain meaningful social connections are fundamental to the health and well-being of all people.  Older adults remain at higher risk for social isolation and loneliness due to expanding ageist views, heightened fear and anxiety of becoming ill, changes in their social networks and social restrictions.  It is important to keep in mind that not all older adults who live alone and are socially isolated experience loneliness and its detrimental effects.
RRF recognizes the important relationship between social connectedness and intergenerational bonds.  Research suggests that ageist language, which separates generations, contributes to the isolation and minimization of older adults.  Studies also show that meaningful intergenerational programming may reduce social isolation and enhance physical and mental well-being in older adults. 
Examples of possible funding opportunities may include (but are not limited to):
research on best methods to find and engage isolated older adults, including projects that intentionally enhance the social potential of programs such as Meals on Wheels, telephone reassurance, and peer support groups;
innovative research, interventions, or advocacy focused on preventing social isolation and loneliness;
application of developed and acceptable technologies with potential to bring isolated older adults into community; 
replication of proven models for social and intergenerational engagement, including friendly visitation, service learning, volunteerism, and intergenerational housing; and
proposals that intentionally address social isolation or loneliness in older persons as the primary outcome of interest, or that strive to decipher the mechanisms that encourage social connectedness in older persons.