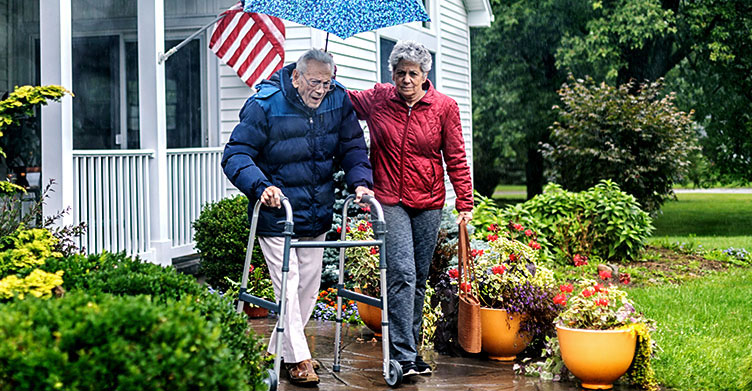 Ensuring that care partners are informed, well-trained, and supported while providing care to an older loved one
The estimated annual value of their combined service is $470 billion per year, four times what Medicaid spends on long-term services and supports. Providing care comes with a great economic, physical, and emotional toll. Supporting caregivers will assure that they are able to continue providing care while simultaneously enabling their care recipients to continue living in the home of their preference, for as long as possible.
Examples of possible funding opportunities may include (but are not limited to):
promoting systematic identification and assessment of caregivers across all health and home and community-based service "touch points" to enable family-centered care coordination and service delivery;
advocating for local, state, and federal investment to support caregiver services, most notably training, adult day, respite, and home-based primary care; 
enabling replication of proven caregiver interventions through web-based training and technical assistance;
promoting translation of evidence-based programs for caregivers from diverse cultures; and
advocating for paid family leave for working care partners of older adults.
NOTE: Given the plethora of existing interventions to support caregivers (see Best Practice Caregiving at https://bpc.caregiver.org/#home), the Foundation generally will not support proposals aimed at designing or testing new caregiving interventions. Exceptions will be made for caregiving interventions that are demonstrably unique relative to what already exists and/or interventions that intentionally address older adults of color.