Empowering Organizations. Transforming Lives.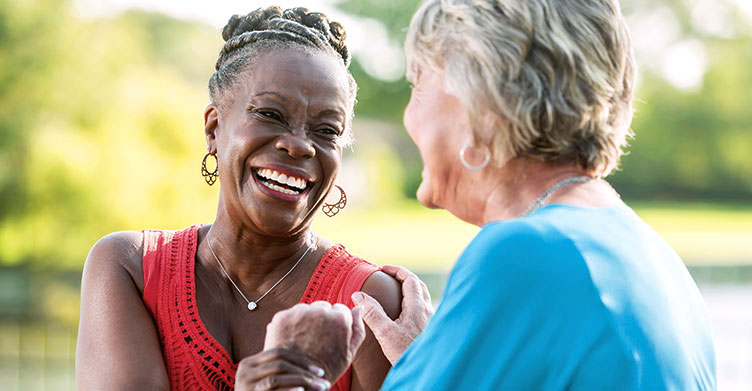 Welcome to RRF Foundation for Aging
For more than 40 years, RRF Foundation for Aging has been a steadfast supporter of programs and research that significantly improve the quality of life for older people.    
It's an exciting time to be part of this foundation. Learn more about the journey we've begun.
A Renewed Focus on Our Strategic Plan
As part of a new strategic plan, key goals have been identified to guide RRF's work and its ongoing commitment to aging philanthropy. Moving forward, RRF will: 
Embrace a proactive approach to grantmaking and the pursuit of strategically-aligned opportunities;
Advance and share knowledge by communicating the Foundation's lessons and the outcomes achieved by its grantees;
Foster opportunities for collaborative grantmaking and co-funding; and
Achieve greater impact through focused and concentrated grantmaking within priority areas.  
Beginning in 2020, proposals addressing one of the following areas will be given higher priority within the Foundation's grantmaking program:
Caregiving
Economic Security in Later Life
Housing
Social and Intergenerational Connectedness
Each priority area will afford an opportunity for RRF to fund innovative and effective projects that support the ability of older people to live fully in community settings. Within these areas, RRF will continue to award grants involving advocacy, direct service, professional education and training, research, and organizational capacity building. While the priority areas reflect RRF's primary funding interests, we will remain open to considering compelling applications addressing other topics on a limited basis.
As RRF implements its strategic plan, we anticipate learning valuable lessons, sharing our insights, partnering with others, and seeing important gains as we continue improving the quality of life for older people.